Volksschule / Primary School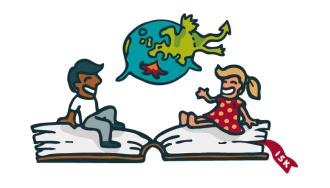 Bilingual (German/English) lessons with class teachers and native speakers, building on many existing subjects:
– Mathematics
– Social Sciences
– Handy-Crafts
– Art
– Music
– Exercise and Sport
Completion of the Cambridge Certificates
Mandatory for everybody:
-STARTERS: CEFR* Level Pre A1
-MOVERS: CEFR Level A1
For advanced students:
-FLYERS: CEFR Level A2
* Common European Framework of Reference
Entry without any prior English skills is welcomed
English is also practiced in shared leisure time. Students are immersed in the second language throughout the day
English language camp during the summer holidays
Art, culture & music projects in English and German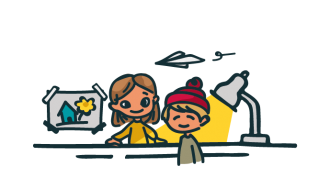 Full day class timetable Core class times from 8.30am to 4pm Extended care hours from 7 am to 5 pm is also possible
Our foundation is the Austrian Curriculum for elementary school
Differentiation and individualization in the classroom
Promotion of interests and talents

Drehtürmodell nach Renzulli für leistungsstarke Kinder
Unverbindliche Übung IBF (3. und 4. Klasse)
Arbeiten an eigenen Projekten auf Deutsch und Englisch
Matheforderklub für leistungsstarke SchülerInnen
Ermöglichung der Teilnahme an der NÖ- Sommerakademie, an Intensivkursen im Stift Göttweig

Modern Classrooms, with state-of-the-art flexible school furniture, computers and iPads.
Max. 22 students per class
Social Learning:
– learning-buddy system
– weekly lessons with cooperative games
– participation in social projects
Additional activities with handpicked partner-programs after school (Chess Club, Music School, School Choir) and Digital Education using state-of-the-art equipment, which aims to teach kids about the proper handling of technology and problem-solving strategies via games and activities.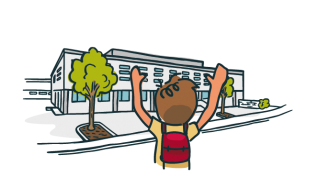 The classrooms at the ISK provide great infrastructure and an environment for learning and to execute our school's concept.
The teaching of values, knowledge and social competences based on Roman Catholicism
All festivals in the church's annual cycle are celebrated
Daily lunch together in a relaxed atmosphere
(Soup and 2 main courses to choose from)
Parks and recreation facilities in the immediate area of the school. (Danube, Krems river, Wachau vineyards)
Surrounding sports centers are being used on the Sports Afternoon(ice skating,indoor swimming pool, football and volleyball field)
Interdisciplinary projects in the fields of art and culture
The school follows a full-day curriculum: learning sequences and interest-based lessons alternate throughout the school day – in accordance with the needs and abilities of the children.
Trained leisure-time educators with an excellent command of English along with native speakers are available during play time. A binding schedule provides the structure for this model and meets the hour requirements for each school level as specified in the Austrian curriculum.
Pupils learn a second language by using the immersion method. English literacy, which includes reading and writing in English, sound training, and initiating and understanding simple sentence structures begins in the first year of schooling.
Therefore, English is offered as a second language of instruction at the International School Krems from the beginning to promote international orientation and language competence.
ISK offer two different models which are sure to meet your schooling needs. There is the option of enrolling your child exclusively in the core teaching time (from 8:30 am to 3:30 pm) or making use of full day care from 7:00 am to 5:00 pm, providing continual support for working parents.
It is our policy that lunch is already included in the tuition fee.
Overview of fees:
| | |
| --- | --- |
| Enrollment fee (one-off and non-refundable) | Euro 250,– |
| Core time from 8.30 am - 15.30 pm | |
| Tuition (monthly – 12x, incl. lunch) | Euro 399,– |
| Core time with additional care from 7 am - 5 pm | |
| Tuition (monthly – 12x, incl. lunch and early and afternoon supervision) | Euro 499,– |
We are pleased you and your child have decided to join us at the International School Krems. After we have received your completed registration form, you will get an invitation to an admissions consultation.
Registration form
The registration form is writeable PDF – please fill it out online, print it out and sign it.
You can download the PDF Software Adobe Acrobat Reader for free here.
Please return the signed registration form, including all required documents, to us at:
Verein ISK Internationale Schule Krems
Dr. Gschmeidlerstr. 28
3500 Krems
M: office@school-krems.at